NEWS IN 2023
LITTER




PUPPIES WERE BORN 31.3.2023:





FATHER: YOU AND ME DI CASA DAL PINO


Mother: TAMSIN Queen´s Hermelín

NEW PICS AT PUPPIES - 7 weeks old

BOOKING AND MORE INFO AND PICS AT PUPPIES
hermelins@gmail.com




---










NEWS IN OUR KENNEL IN 2023





UNIKAT IS CHAMPION OF ROMANIA

UNIVERSE IS CHAMPION OF CZECH REPUBLIK


VICTORY IS CHAMPION OF POLLAND
UNIVERSE IS CLUB WINNER OF BASSET CLUB OF CZECH REPUBLIC


TIAMMI IS GRAND CHAMPION OF LATVIA



UNIVERSE IS CHAMPION OF HUNGARY

UNIVERSE IS CHAMPION OF SLOVAKIA


TAMSIN IS C.I.E.
VICTORY IS

SHOW WINNER OF BASSET CLUB 2022












https://www.facebook.com/vera.krizova.1
https://www.instagram.com/verakrizova10/?hl=cs
IMPORTANT SUCCESS IN 2023 :
---
BALANCE OF 30 YEARS OF MY BREEDING
This year 2022 my kennel Queen's Hermelín is celebrating 30 years of breeding. It was always a small kennel with a number of 5 to 6 individuals, of which always

2 to 3 old dogs at rest

, all bred with love and in good conditions. In my breeding program I had set very high demands on the quality of my breeding bitches, on the health in breeding and I also very carefully chose

stud dogs

with an emphasis on type and health. Of course, I did not avoid some mistakes either, but no one is infallible and I tried to learn from it. My bred puppies have been used in breeding all over the world and many have been very successful, not only in breeding but also in their show career.
List of the highest titles of my litters: 57 champions
who won together these titles below:
412 championships of different countries, 293 x CACIB, 274 x BOB, 16 x BIG, 32 x BIS (mostly from

club

and special shows of Basset club), 16 x

Club winner, 17 x

Junior club

winner, 19 x winner of special or

club

show and lots of other titles that are listed on my website: -gallery of champions.
I would like to thank all the owners of dogs, because without their love, dedication and competition, there would be nothing like that.


LEGENDA OF YANNICK AKA JENÍČEK - MORE IN OUR STORIES
Yannick


---


•••
International show České Budějovice, 7.10.2023, judge M. Hegr Klívarová
Universe
Queen´s Hermelín
-
CAC, res. CACIB
Owner l: D. Rašnerová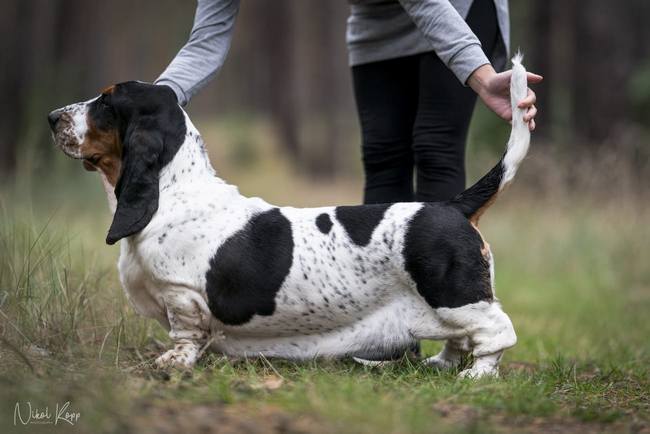 •••
National show Kouvola, Finland ,7.10.2023, judge T. Uppelainen
Tammi
Queen´s Hermelín -
CAC, BOB, BIG 3

Owner:Tarja Patsi




•••
2 x Natinonal and 2 x International show Iasi, Romania, 29.9. - 1.10.2023
Unikat
Queen´s Hermelín
-
4 x CAC,2 x CACIB, 4 BOB, 2 x BIG , 2 x BIG 2, CHAMPION OF ROMANIA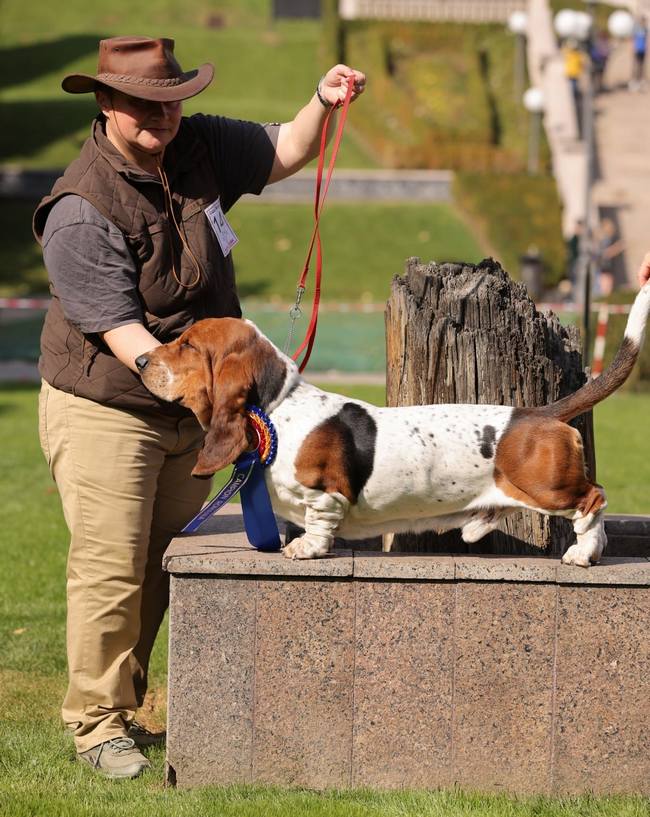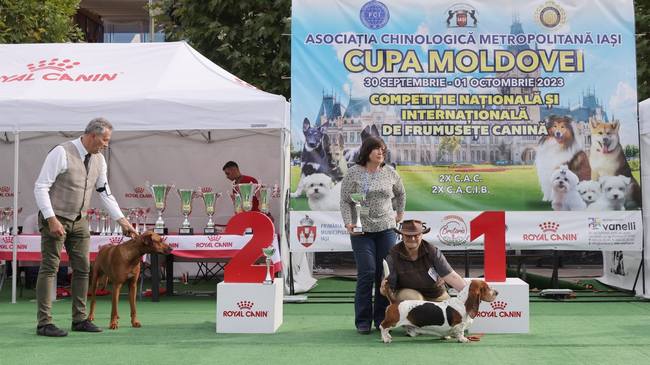 •••
44. Club show of Basset klubu ČR, Šafránkův mlýn, 10.9.2023,judge T. Mašlanka
Yulinka Queen´s Hermelín -

Very promising 2




Universe
Queen´s Hermelín
-
CAC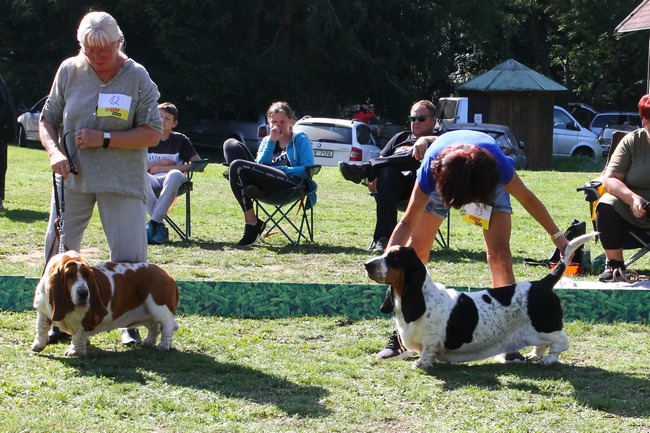 •••
International show Covansa, Romania 20.8.2023
Unikat
Queen´s Hermelín
-
CAC, CACIB, BOB, BIG 3



•••
International show Czestochowa, Polland ,23.7.2023, judge M. Bruska
Victory
Queen´s Hermelín
-
CWC, CACIB, BOS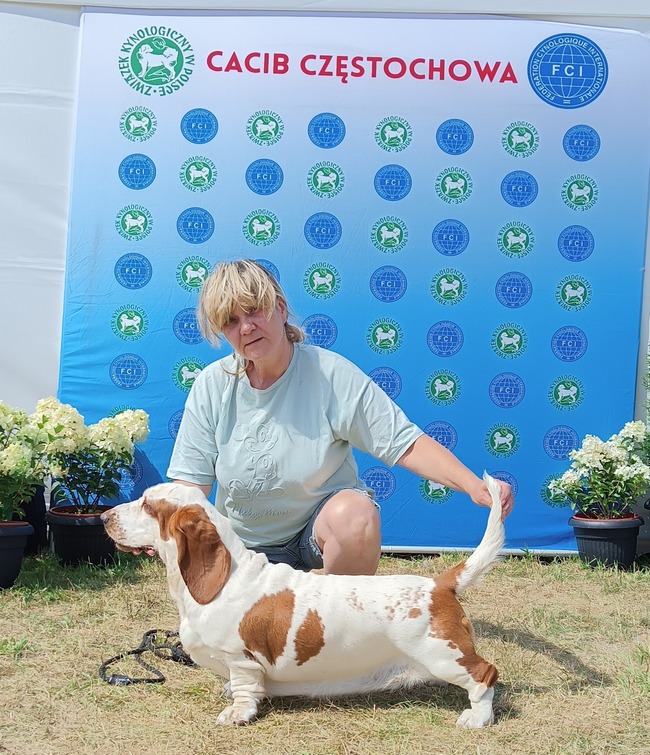 •••
International show Krakow, Polland, 9.7.2023, judge G. Ridarčíková, Slovakia
Universe
Queen´s Hermelín
-
CWC, CACIB, BOS




•••
International show Wisla, Polland, 2.7.2023, judge M. Wieremiejsczyk-Wierzchovwka, Polland
Universe
Queen´s Hermelín
-
CWC, res. CACIB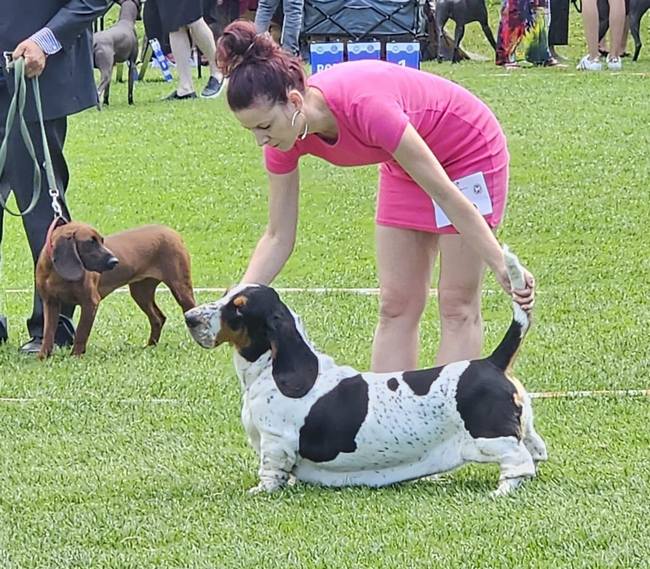 •••
International show Intercanis Brno, 24.6.2023, judge J. Matyáš , Slovakia
Universe
Queen´s Hermelín
-
CAC, CACIB , BOS
•••
Regional show Benátky nad Jizerou, 18.6..2023,, judge B. Ovesná
Ramses
Queen´s Hermelín
-
Exc. 1, REGIONAL WINNER



•••
Club show of Basset club of Czech republic , 10.6.2023, Bílé Poličany, judge Henrietta Surján
Universe
Queen´s Hermelín
-
CAC, CLUB WINNER , BOB
Owner: D. Rašnerová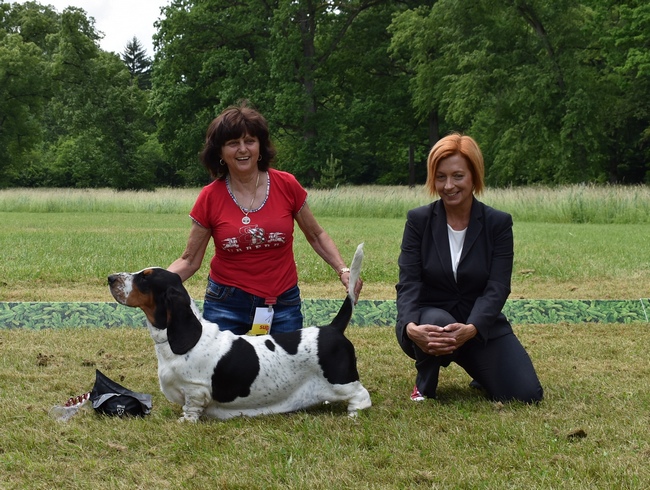 Universe Club winner
Universe BOB
Victory
Queen´s Hermelín
-
CAC
Owner: A. Chamrád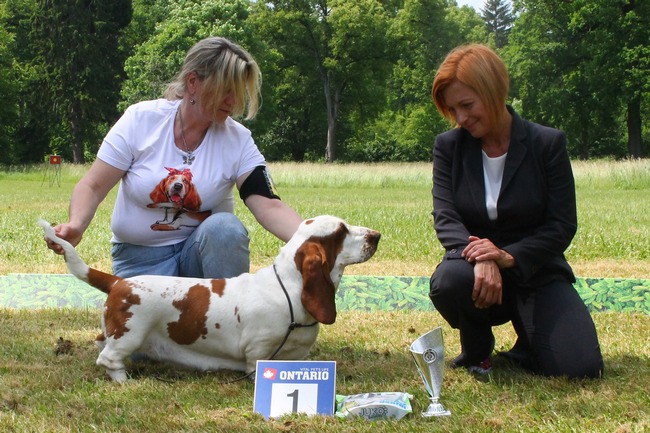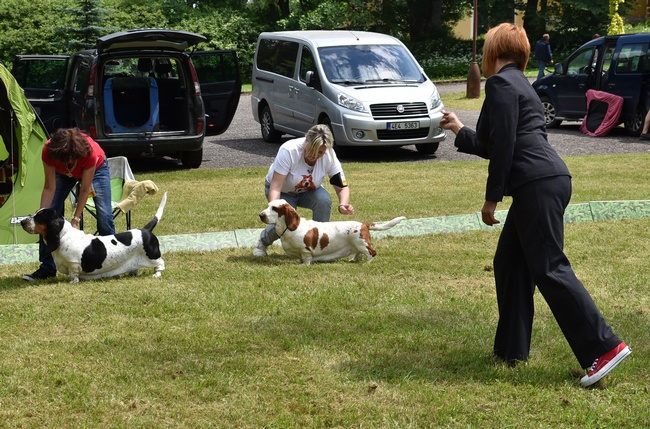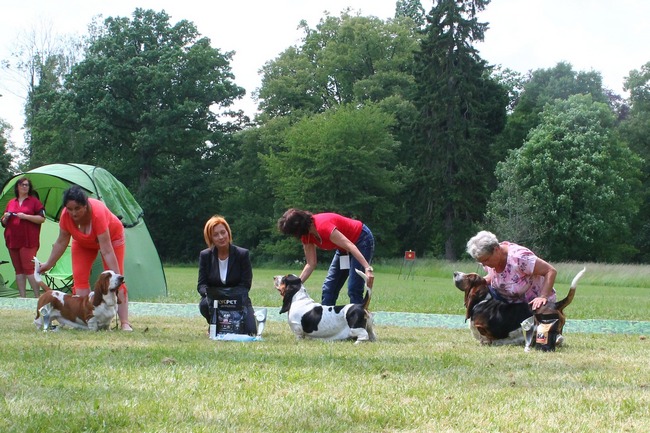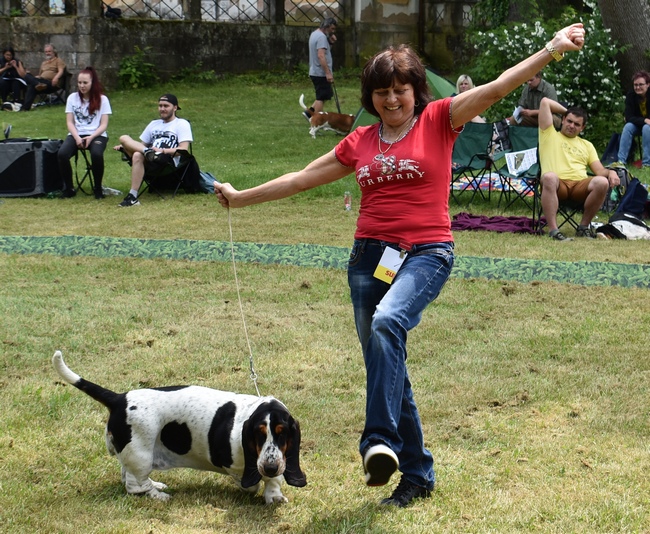 •••
National show Palanga, Litva, 10.6.2023, judgeí A. Bibian, Lt
Tammi
Queen´s Hermelín -
CAC, BOB, GRAND CHAMPION OF LATVIA

Owner:Tarja Patsi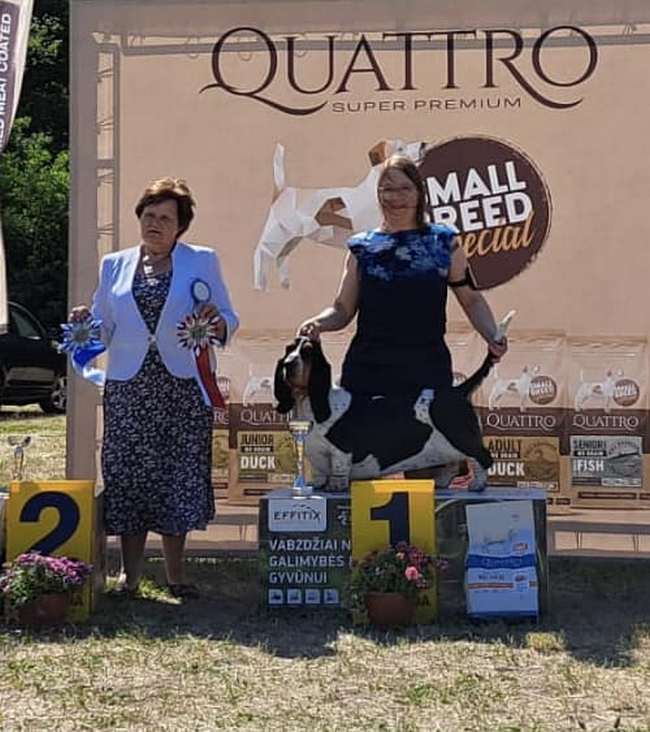 •••
Special and 2 x International show , 5. až 7.5..2023, Pápa, Hungary
Universe
Queen´s Hermelín
-
3 x CAC, res. CACIB, BOS, CHAMPION OF HUNGARY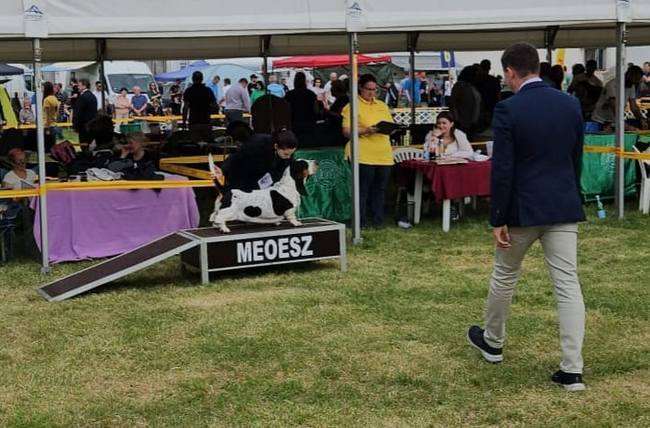 •••
National and International show , 6. až 7.5..2023, Bucovina, Romania
Unikat
Queen´s Hermelín
-
2 x CAC, CACIB, BOB, BOS, BIG 2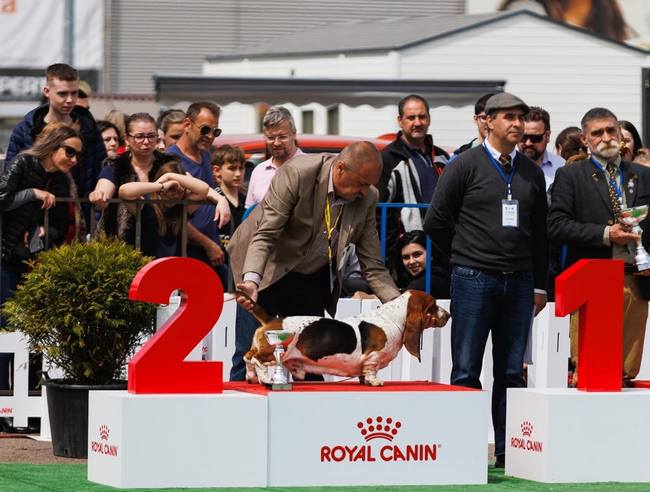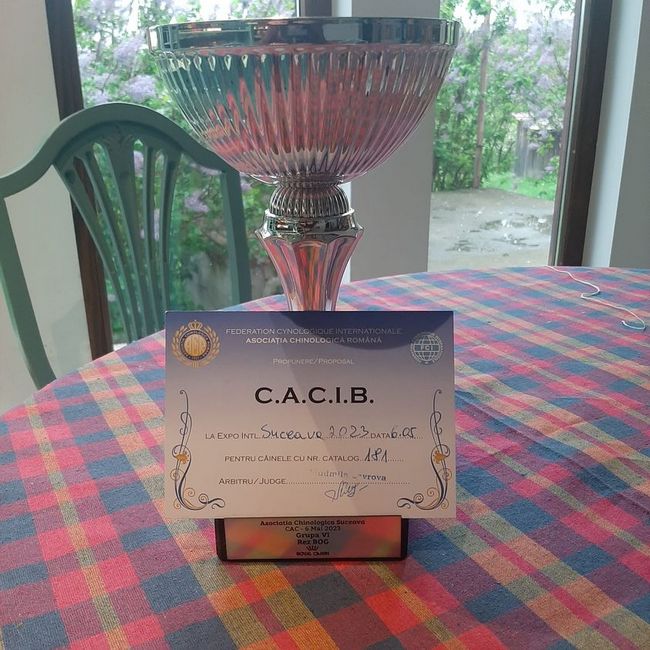 •••
National show 8.4.2023, Brno, judge S. Beránková
Victory
Queen´s Hermelín
-
CAC
Owner A. Chamrád







•••
International show Bratislava, Slovakia, 1.4.2023, judge J. Jursa
Universe
Queen´s Hermelín
-
CAC, res. CACIB, CHAMPION OF SLOVAKIA
Owner: D. Rašnerová




•••
International show Duo CACIB Brno, 29.1.2023, judge G. Ridarčíková,Slovakia
Victory
Queen´s Hermelín
-
CAC , res. CACIB
Owner: A. Chamrád




•••
National show , 7.1..2023, Brno, judge V. Dvořáková
Universe
Queen´s Hermelín
-
CAC, NATIONAL WINNER

Victory
Queen´s Hermelín
-
CAC