NEWS IN 2020
NEW LITTER




WE ARE PLANNING SOME INTERESTING MATING IN AUTUMN

Father: YOU AND ME DI CASA DAL PINO

Mother: POCAHONTAS Queen´s Hermelín

BOOKING AND MORE INFO AND PICS AT PUPPIES
hermelins@gmail.com




---










NEWS IN OUR KENNEL IN 2020



POCAHONTAS IS CHAMPION OF UKRAINE

POCAHONTAS IS CHAMPION OF GREECE

POCAHONTAS IS CHAMPION ČMKU


POCAHONTAS IS CHAMPION OF CZECH REPUBLIC












You and Me di Casa dal Pino

POCAHONTAS
IMPORTANT SUCCESS IN 2020 :
---


LEGENDA OF YANNICK AKA JENÍČEK - MORE IN OUR STORIES
Yannick

OUR NICE GIRLS - ORINOKO AND POCAHONTAS
•••
CRUFTS 8.3.2020, England, judge J. Homem de Mello
CHAMPION MALRICH SIR RUFF DIAMOND -
BEST VETERAN, RES. DOG CHALLENCE CERTIFICATE
.Sir Ruff Diamond - James - repeated the success of the world exhibition, where he won the
title of World Veteran Winner and thus greatly scored on the Cruft. We are very proud of
him, because he is the father of our amazing dog Malrich Diamodback and therefore my
litters have in this pedigree these absolutely great dogs. This give the litters absolutely free
of defects and also beautiful, as underlined by many champions, which I raised.
Diamondback has been covered by my records 60 times, of which very often to abroad as
Finland, Poland, France and Germany, and all breeders revealed that they had no defects in
the litters, which is an invaluable asset in breeding and great benefit. In addition, there is
also an excellent health in advanced age. Sir Ruff-James looks like a young man, the same
Diamondback. When I exhibited in veterans, he did not have a single gray hair and is
absolutely healthy. This is unchanged as I write.


BIG CONGRATULATIONS FROM DAJMOND DADDY.
Yeah, and actually you already have the Best Veteran from Crufts 2018, so work hard on
yourself to win it again in 2021..


MALRICH SIR RUFF DIAMOND
•••
International show Winter cup Tallin, 15.2.2020, judge F. Cochetti, Italy
Oxana
Queen´s Hermelín -
CQ 1, CACIB
Oxana


•••
2 x International show Duo Cacib Brno. 1. a 2.2.2020, judges B. Sluiter, Netherland, M. Poggessi, Italy
You and
Me di Casa dal Pino -
Excellent 2 - Sunday

You and Me



Pocahontas
Queen´s Hermelín -
2 x

CAC, 2 x res. CACIB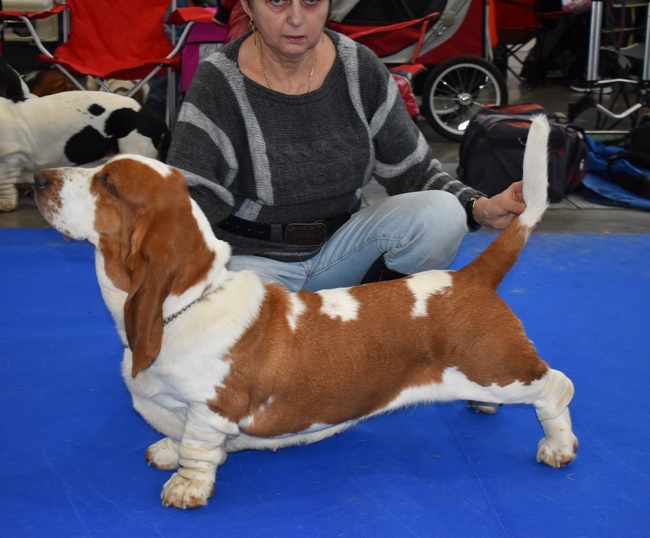 Pocahontas - res. CACIB - Saturday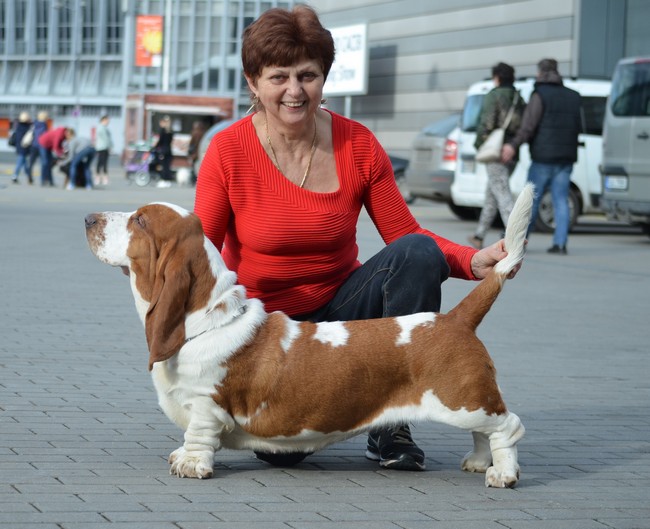 Pocahontas - res. CACIB - Sunday
•••
National show Valga, 1.2.2020, judge J. Eberhardt, Germany
Oxana
Queen´s Hermelín -
CQ 1, BOB, BIG 2
Oxana BIG 2



Oxana and her son Dominic


•••
National show Brno, 11.1.2020. judge Věra Dvořáková
You and
Me di Casa dal Pino -
CAJC, BOJ

You and Me
Pocahontas
Queen´s Hermelín -
CAC, NATIONAL WINNER, BOB, BIG 5, CHAMPION OF CZECH REPUBLIC, CHAMPION ČMKU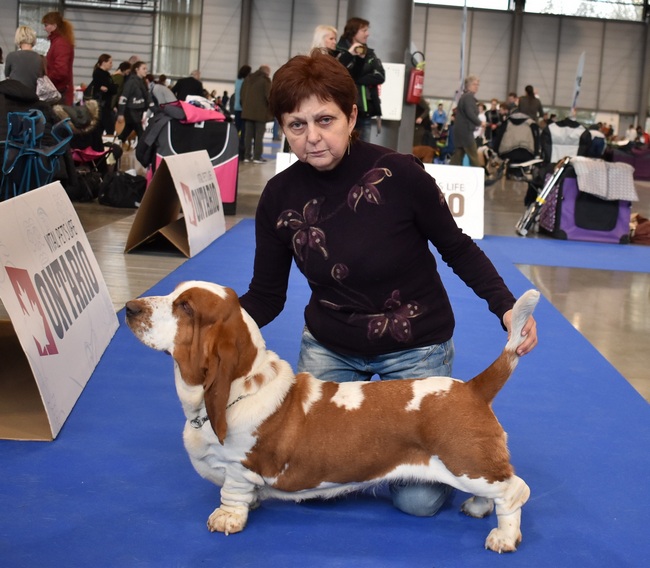 Pocahontas

---
owner:
Vera Krizova
Popelova 22
620 00 Brno - Brnenske Ivanovice


tel. privat: +420 545 219 777 from 17 hod., weekend nonstop
tel.: +420 723 548 643
e-mail: hermelin.krizova@o2active.cz

map
to the kennel

- INTRO - EXHIBITIONS - DOGS - BITCHES - PUPPIES - GALLERY OF CHAMPIONS - THAT´S LIFE... - GUESTBOOK - ARCHIVE - E-MAIL -